Preferred Partners
Enjoy traveling through the canals of Malmö with your family, friends or colleagues in a 100% electric boat. Malmö Walking Tour guides can also be hired to be your boat captain and guide through the canal. Book your boat and then contact us for scheduling!

Learn more about the best places to visit in

Malmö and create your own custom itinerary and guide to all things Malmö!

Looking for a place to stay on a budget? Check out hostelz.com for availability! Book a basic dorm room for as low as 15 euros!

Don't want to deal with the hassle of hours of research? Would like a plan that matched your preferences to magically show up? Inspirock will help you plan your perfect trip.
Come back to this page as we are continually growing our partners!
Powered by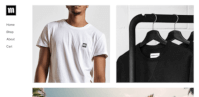 Create your own unique website with customizable templates.